The Dallas Cowboys have no shortage of stars. In fact, Dallas is all about the star. Perhaps there is no brighter illuminated gaseous orb on the Cowboys roster right now than Tony Romo. In addition to Romo, the Cowboys have a litany of stellar performers, including DeMarcus Ware, Miles Austin and Jason Witten. But can they get it all together and finally make a run in the playoffs, if they even get there? That is the question that faces the Dallas Cowboys in 2009. Celebrate their run toward the playoffs by downloading this Dallas Cowboys wallpaper.
Download the Dallas Cowboys Desktop Background below:

(Right Click / Save As)

Check out these great Dallas Cowboys products and deals!

If you would prefer to flaunt your colors on a messageboard or forum, you can use the Dallas Cowboys sig pic provided below. Simply copy and past this image and the links provided.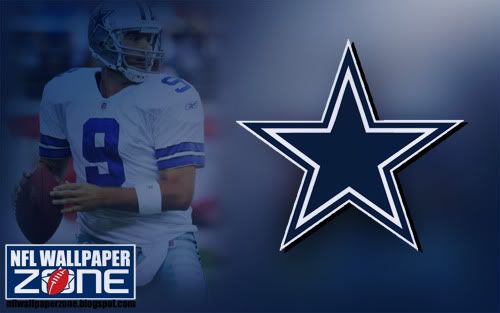 =================================================================

Additional Dallas Cowboys Desktop Wallpapers: