The Green Bay Packers are one of the most historic teams in NFL history. Their iconic green and yellow "G" logo conjures up images of the frozen tundra, the yells and soundbites (and winning) of Vince Lombardi, and the firepower, antics and exurberance of a young Brett Favre. The Packers remain one of the league's signature franchises and feature a rabid fanbase that lives and dies with their beloved team. This free Green Bay Packers desktop wallpaper was created for all the Cheeseheads out there.
Download Green Bay Packers Wallpaper Computer Background Below:

(Right Click, Save As)

Check out these great Green Bay Packers products and deals!

Want to use this image as a Packers Sig Pic instead? Copy and paste the image and links below: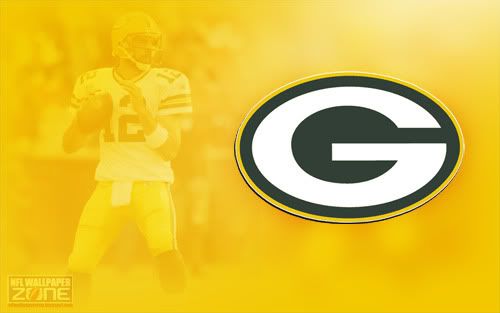 Green Bay Packers
Wallpaper and Sig Pic Courtesy of
NFL Wallpaper
Zone